6 Biggest Content Marketing Trends to Look Out for in 2021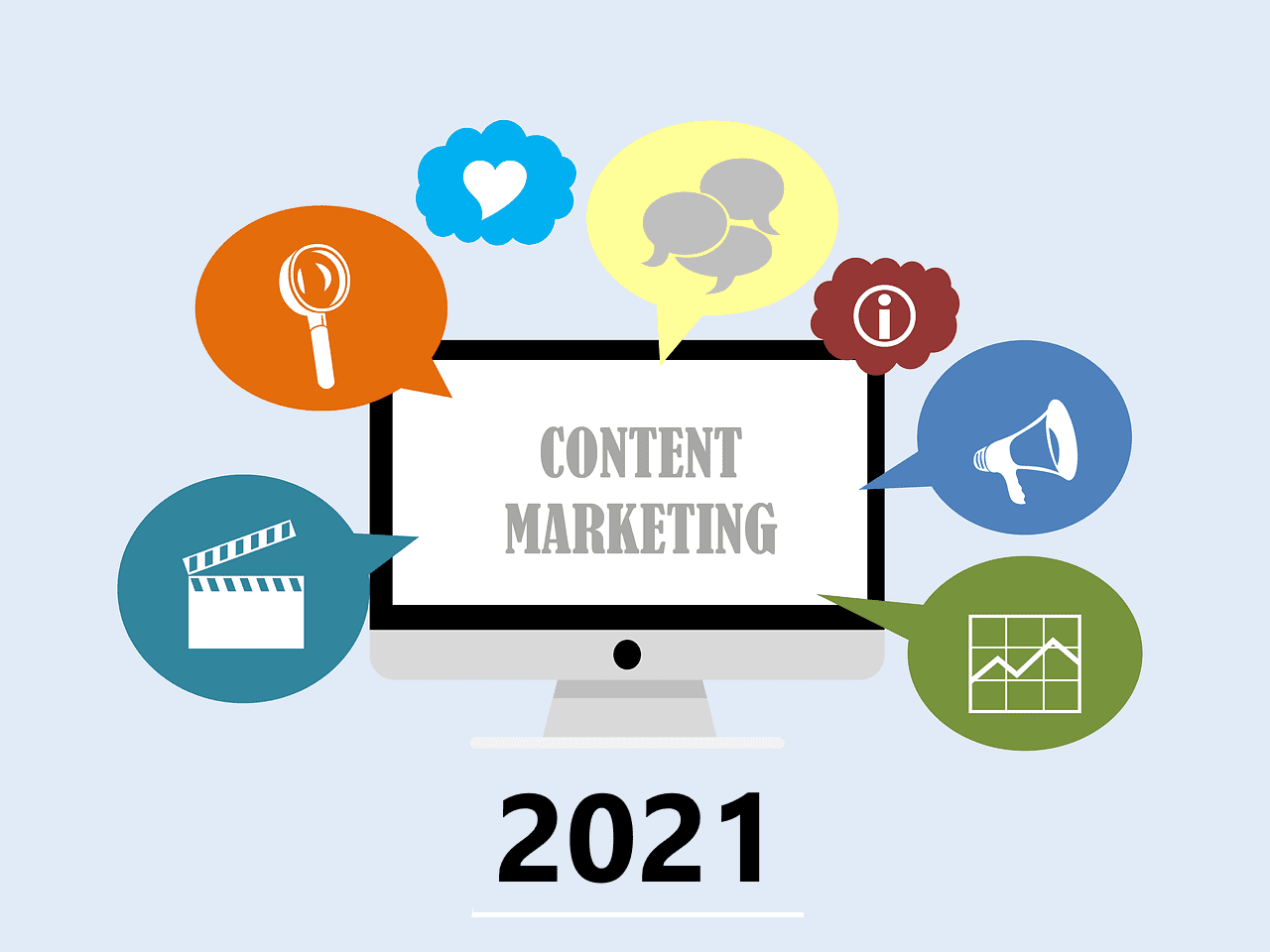 The digital marketing landscape is constantly evolving, and to remain ahead of the competition, savvy marketers need to evolve their strategies likewise. This year, the emergence of the devastating COVID-19 pandemic certainly brought about with it some big changes, specifically in the realm of content marketing.
We saw more and more businesses move online further stiffening the already fierce competition, government, and major IT companies collaborating to reshape the internet as a means to curb disinformation as well as the emergence of video media as the dominant form of content marketing.
So, what does the next year have in store for us? Taking insights from the industry's top influencers, we've compiled together a list of the biggest content marketing trends to look out for in 2021.
1. The Rise of Augmented Reality
Technology has been around for years and now being utilised in many applications. However, in the realm of content marketing, its potential is only just being realised. Over a billion people today make use of technology, and the figure is rapidly growing. By 2025, the augmented reality market set to grow by a whopping 3300% from 2018.
Marketers and advertisers are beginning to realise the potential of technology when it comes to content marketing. Particularly, in the e-commerce industry does the technology hold the most potential. For instance, where previously customers only had a few pictures and a wall of text to assess a product online, they can now not only get a full 360 view of it but also get to see how it would look like in real life through augmented reality.
2. Video Content Grows Even More Dominant
2020 was the year videos finally usurped blogs as the most dominant content format on the internet, but its continued growth is far from slowing down. At the current rate, it is expected that by next year, video content is likely to amount to a jaw-dropping 82% of all global internet traffic.
It also remains an untapped goldmine. With other channels becoming more saturated with competition and mostly dominated by the biggest players, it is in videos where we can see businesses thrive the most when it comes to content marketing.
Adding to the fact is that video, in general, tends to yield much better conversion rates. Just take of the following statistics:
Of course, this isn't to say that you should neglect your blog channels completely in favour of video. Blogs will continue to keep their relevance as the go-to channel for more detailed information. Rather than one or the other, incorporating a combination of both in your content marketing efforts is shown to bring in the highest ROI.
3. Voice Optimised Content Strategy
It started with Siri, and now we have Google Assistant, Cortana, Alexa, and many others. As the prevalence of voice assistant software is on the increase, so have the number of voice-based searches. By 2021, it is estimated that as many as half of all online searches will be voice-based. The use of voice search is most prevalent among the younger demography, with 55% of teenagers using technology almost daily.
Given the amount of potential traffic up for grab, it is no surprise that brands, big and small, will attempt to optimise their content for voice searches.
This may include making the text content more conversational, incorporating questions, and making the language sound more natural, and targeting the keywords accordingly. For example, in a text, a person might type in the following search phrase:
Biggest content marketing trends 2021
However, using voice search, they might instead say:
What will the biggest content marketing trends in 2021
Understanding and being able to leverage this nuanced difference will enable you to develop a more voice-optimised content. It will improve the chances of it being showed as a featured snippet on search engine results.
Since a large degree of voice searches will be local-based as well as also partly influenced by the pandemic, localised content will also need to be granted greater attention.
4. Dynamic Content Delivery
People are increasingly seeking out more personalised content. According to an Epsilon report, 80% of consumers were more likely to purchase products or services from brands that offered more personalised service. Moreover, in a separate report, it was revealed that 9 in 10 customers were willing to share their behavioural data if it meant getting a more personalised shopping experience.
People want to be shown only the type of content that is relevant to them and their needs. If businesses want to reduce their customer acquisition costs and boost sales, they will need to invest more in delivering to their audience a more personalised experience.
With the advancement in content delivery and automation, in the next few years, we could see more and more businesses attempting to leverage it to deliver a more dynamic and personalised content experience.
We have already seen this becoming the norm on social media and e-commerce platforms. Expect other channels such as emails and even blog sites to become more dynamic. With the content formats shifting and adapting based on individual preferences.
5. The Steady Ascent of Podcasts
Over the past decade, the audience for podcasts has steadily grown to nearly triple in size. Today it ranks as one of the most popular content formats. Expect its growth trend to be no different in the years ahead.
However, despite the rising popularity, podcasts as a content channel remain grossly underutilised. Many businesses recognise this and are attempting to jump into the fray before it begins to saturate.
What is particularly attractive about podcasts is the length of engagement that the content format can garner from the person. Unlike text or videos, a person can listen to podcasts while also engaged in other activities such as exercising, driving, or cooking. They are a perfect venue for you to spread awareness about your brand to a very attentive listener.
With that said, gaining success with podcasts is no breeze – as with any other form of content marketing.  It will require you to be consistent with your uploads. Feature topics that your audience might be interested in as well as engage in collaboration with others in the niche take advantage of exposure to their audience as well.
6. The Focus on Live Streams
It was once said that the attention span of the average netizen was lower than that of even a goldfish (<8 seconds). However, since the report was first published, there is a multitude of online content competing for our attention. It may not be far-fetched to say that now our attention spans may well be almost zero.
This may well explain the rapid rise in the popularity of live streaming. Its interactive nature with the audience rather than relegated as a passive consumer, shapes the course of a live stream event actively.
We have already shown that video is among the most engaging type of content. Dividing by formats, live streaming proves to be effective. Live streams are, on average, watched 3 times longer and received 10 times as many comments than conventional videos.
Given such figures, it is no surprise that many marketers see it as one of the must-haves when it comes to effective content marketing.
As we head over to 2021, It can be confidently said that content will remain the king of marketing. However, successful will be those businesses that have come to appreciate the changing nature of content marketing. Thus, being able to invest their efforts in taking advantage of the latest emerged trends.
Learn about boosting your content marketing strategy and creating an interim content marketing strategy to give your business that boost it needs!