How to Choose the Right Keywords to Market Your Online Business?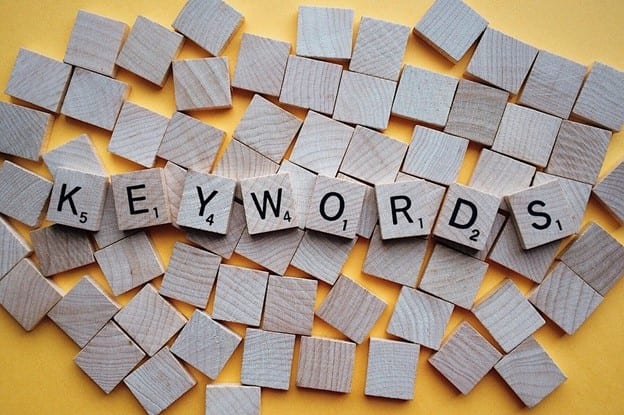 Keywords are said to be the foundation upon which SEO stands. They're the hooks that search engines bite to deliver the users to the right content. Search engines like Google have used keywords to fish for content since the early days. However, a lot has changed since then. With the migration of nearly all major business to the online space, keywords are now part of digital marketing.
Online marketing is now dependent on more than just keywords, of course. However, inserting the right keywords on your web page is still a great way to attract new customers. If you're a business just starting, here is the 411 on how to choose the right keywords for your online business.
Keywords are a Huge Part of the Buyer's Journey
Keywords are now a huge part of content marketing. Choosing them has to be focused on how you can get someone to buy your product or subscribe to your service. The typical journey a buyer takes is from potential customer to the actual customer. To sell them something, you have to think like them. Hence, to choose the right keywords, you have to think like a customer.
The buyer's journey is usually broken into a few basic steps:
Awareness
When a potential customer realises that a company or business can satisfy a want or need; that's called realisation. When they begin to research and browse around a website or look up a company on Google, it could also be just to check out how a competitor stacks up against their current favourite.
Consideration
This is when a potential customer begins to consider switching to a competitor business seriously. They may also consider just buying a product or getting a service from a new company. This involves researching the price, the subscription fees, the discounts, and other details.
Decision
The decision stage is when the customer chooses from a long list of considerations. As marketers, you may hope to hook the customer right here. However, you need to know what they value most over other factors. Most customers choose what's recommended to them by friends and family. However, some do their research and decide what's important to them. You need to serve both these customers.
So when planning the right keywords, you need to consider the buyer's journey.
How to Choose the Right Keywords
Choosing keywords for online marketing is a much different process than it was ten years ago. Apart from considering the buyer's journey, you have to correct for different devices and preferences. Today, even social media is a huge factor in determining keywords.
Here is a basic guide on how you can choose the right keywords to help you on this journey.
What Are Your Goals?
Before you begin keyword research, make sure you know what you're aiming for. You want greater traffic and higher sales. However, which niche do you want to attract? Which geographical area do you want to target with your marketing? Which age or gender do you want to cater? All these things will be relevant when you choose your keyword.
Analyse the Competition
You've heard the adage, keep your friends close, but your enemies closer? This is almost the same thing. Learning from your competitors is very important. Don't just think of your closest competitors in terms of your rivals. Think of whoever is competing with you on search engines for a single keyword.
Search for the keywords you've chosen and look up the top results. Click on those links and check out their titles, tags, descriptions, etc. Also check out their headings, sub-headings, etc.
Do Basic Keyword Research
Doing basic keyword research is extremely important. It'll give you a list of options to choose from. Not just that, but it'll give you a starting point. Most of the time, scraping the closest keyword to your best guess is a bad idea. Starting from scratch will give you different expectations and set you on a path to a greater ROI.
Identify the Right Topics
Choosing keywords for marketing online businesses includes segmentation by topic. Make sure whichever keywords you're inserting in your blogs or web pages are relevant to it. Keyword topics need to conform exactly with the topic of the post or webpage. That's why it's encouraged to create specific landing pages for different geographical locations.
Go Over the SERPs
Try entering the keywords you've chosen on to Google. This will show you which links are competing for the same keywords. Manually looking at keywords will show you which competitors you have to beat and whether there's many to compete with.
If you're finding search results that don't align with your strategy, it's better to rethink your strategy. This is very true for organic results. They can be pushed very far below the fold on desktop and phone browsers.
Keep Track of Performance
After choosing your keywords, keep track of the traffic those pages are bringing in. If there is no change or a drop in traffic, reevaluate your strategy and choose again. No use crying over bad keywords. However, bad keywords should be changed as soon as possible. They may hurt your overall SEO in the long run.
Embed Keywords in the Right Place
It's not enough to choose the right keywords but to put them in the right place. Keywords need to be placed in headings, sub-headings, titles, or the body. They need to be precise in their placement to attract the most traffic.
The best way to input keywords is to decide when planning a blog post or a web page. They should be in the most relevant place to match a query. For instance, if someone wants to find the best pet food in Oregon, that keyword should be in a heading or sub-heading. However, if someone is searching for tips to grow vegetables, it's better to pepper that keyword throughout a blog post.
It's also great to use multiple keywords in different paragraphs and subsections of a page. This will make it easier for search engines to zero in on differently worded queries on the same page.
Using these tips, you can choose some great keywords for your web pages and posts.
Understand Longtail Keywords
Longtail keywords are a combination of three or more words or phrases. Longtail keywords often boast lower search volumes, yet they can direct more relevant traffic. This can lead to a greater ROI, making the longtail keywords easier to rank for and more effectively attracting traffic.
Longtail SEO accounts for 70% of searches and yields an average of 36% of conversion rate.
Identify Keyword Types
There are several different keyword types. You can't group them all into one. You need to choose those that are most relevant to your topic.
For instance, head keywords are usually just one or two words long. They have a high search volume and thus a lot of competition.
Body keywords are usually 2 to 3-word phrases which have good search volume.
However, longtail keywords are more skewed towards specific topics and can be longer than even 10 words. They have a much lesser search volume than the previous two types. Yet, they help skew very specific queries your way. Hence, you can get customers who want to stay on your website for a long period. This will not only increase your chance of sales but your SEO and authority.
There are other types of keywords, including head modifier and tail keywords, short and medium keywords, etc. The thing to watch out for here is specifics. Make sure that your keyword is right for the query that you're aiming to fulfil.
Employ Latent Semantic Indexing
Semantic keywords, which are related to latent semantic indexing, are pretty useful for SEO. Latent Semantic Indexing (LSI) is a bit like what search engines do to associate words. For instance, if you misspell a word, they offer an alternative.
LSI helps search engines provide more relevant results to your queries. That's a huge part of good keyword placement and selection. The greatest example of LSI in action is the autocomplete results on Google. The way they rapidly change as you type out your query is LSI magic.
A great tool to help you take advantage of this is LSIGraph. It gives you keywords which are longer than eight words. That's how large queries can be on Google's search bar. Other keywords may provide an aha moment for you for content creation. Using these semantic keywords can give your content an edge and more potential relevance.