Social Media Marketing: 7 Ways It Has Evolved in the Past Decade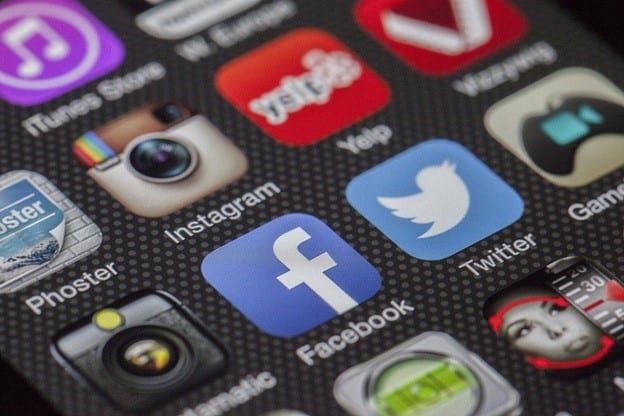 Social media is now at the centre of digital marketing and marketing as a whole. Social media networks are the largest aggregators of activity on the planet right now. An estimated 2.9 billion people were on social media in 2020. That number is projected to grow to 3.02 billion in 2021.
Not only are social networks used for entertainment and connection, but for conducting business as well. Businesses have established their entire setups on social networks rather than making their websites. Just a single Instagram profile can do wonders for you as can a Facebook page.
Hence, it's just as well that social media marketing has grown and changed through the last decade. As social media platforms have multiplied, so have the tactics and methods of various companies. Let's take a look into how social media marketing has changed in the last ten years.
How Social Media Has Changed in the Past Decade
Social media has changed more than just in terms of the number of platforms. Of course, that has been a huge influence as well. Today, there are possibly hundreds of social media networks around the world. Facebook, Instagram, Twitter, Snapchat, and Tiktok are the major players.
These apps all have either billions or hundreds of millions of active monthly users. Hence, companies can market their products and services to customers on platforms primed for engagement.
Evolution of Social Media Marketing
1.    Social Media is Everywhere
The number of people on social media has grown exponentially. In 2010, Facebook had about 500 million users. Today, they have over 2.7 billion. Instagram had 1 million registered users in 2010. Today, they have over 1 billion. That is phenomenal growth.
Today, Twitter feeds are used on news channels, YouTube promotes music worldwide, and every celebrity has an Instagram account. It's been an astonishing and exponential growth cycle. However, social media is now everywhere. Hence, social media marketing is no longer optional.
1.    Social Networks Have Their Own Marketing Platforms
Social media giants have realised that companies can very easily market their products and services on their platforms. Hence, several major social networks have made it easier for them. Facebook, for example, charges to promote a post. They also allow companies to set up a store on their Facebook page so customers can shop directly.
As far as communication is concerned, Facebook also allows companies to set up automated responses to questions. This, along with CTA buttons, options to pay through Facebook, etc. have made it a great marketing tool.
The same can be said of Instagram. The social network has a "Shop" tab where users can buy anything from clothes to electronics to makeup. Hence, social networks have made it much easier for companies to push their products online. This wasn't the case a decade ago. At most, companies could set up their pages on social media and post about products. However, with social media becoming the centre of most people's online experience, this was bound to happen.
1. Video is Now a Huge Part of Social Media
Video is perhaps the most engaging part of media. Hence, it's a huge part of social media. Whether on YouTube, Instagram, or Snapchat, video is at the centre of the evolution of social media marketing. Video is used in so many different ways to market for companies.
First, there are the typical ads that are now run on social media networks. However, they don't tend to be the most effective. Influencer marketing (read more below) allows content creators to create sponsored videos to promote different products and services.
Then there are stories. Stories is a feature that is now universally adopted by nearly all social media networks. They allow users to post content which will vanish in 24 hours. Companies use this to put up posts for flash sales or 24-hour discounts or contests. It creates a sense of immediacy amongst users that aren't as apparent with long videos.
While stores aren't as popular on platforms like YouTube; they're very dominant on Instagram and Snapchat. Stories have even been baked into the UI of Messenger and WhatsApp.
2. Hashtags are Now Social Network Agnostic
At one time, hashtags were confined to Twitter. However, now they're everywhere. They're used to create trends and focus on hot topics. They're used on Instagram for tags and SEO, and on Facebook for the same reason.
Due to this, companies can promote their products on specific holidays or sales days. This gives their posts a greater reach than if they promoted it without them.
3. Social Media Ad Spending has Increased
According to research, there has been a noticeable uptick in social media ad spending over the decade. In 2016, more than 20% of total digital ad spending for brands was invested in social media. While growth is slowing, it's because there has been such a saturation on platforms like Facebook.
4. Communicating with the Customer is Much Easier
Modern social media networks nearly all have a direct message feature. There is no longer a communication barrier from Facebook Messenger to Instagram Chats to Twitter DMs and more. Customers can reach out to companies any time they want and get their questions answered.
This has removed the waiting time that customers used to go through on the helplines of various companies. It has also allowed companies to answer customers better by communicating with them more readily. If a company is selling a product or a service and a customer is on the fence, they can now communicate freely. Changing that may be into a yes has never been easier before.
Also, social media allows people to share posts, comment, and react to everything. Companies can use this to their advantage and readily respond to customers if they have worthwhile feedback. For example, if a customer has had a bad experience, they may post it on the network and resolve everything. If a customer has questions about an ordering procedure, they can learn how to do it from the company's page.
Finally, certain brands have taken advantage of social media practices and imbued their pages and personality profiles. For instance, Wendy's Twitter page has acquired a reputation for "roasting" different users. It made up a National Roast Day on January 4. That day sees massive engagement for the brand since users request the restaurant chain to roast them.
The last decade has seen social media marketing go to the next level because of easier communication. Customers feel much more at ease, asking questions online and then making choices. It also allows brands to interact with their customers in ways that weren't possible before.
5. The Rise of Influencer Marketing
Influencer marketing has probably been the largest shift in marketing that has been seen in the last decade. While influencers are seen as the new celebrities, they're far more than that. Today, several millions of people have accounts on social media from Instagram and Twitter to Snapchat and Tiktok. Influencers have followers that number in the millions and can often send a targeted message more effectively than ads.
Even YouTubers are now expected to have sponsors on their channels, no matter how big they are. Look at the vlogger and celebrity David Dobrik. He has over 45 million subscribers on YouTube, and SeatGeek officially sponsors him. Philip DeFranco, another major YouTuber with over 6 million subscribers, is sponsored by a variety of companies including NordVPN, and Ring.
You can see much the same trend on Instagram with influencers promoting makeup, jewellery, clothing brands, etc. Kendall Jenner also famously promoted the ride-sharing company Lyft on Snapchat.
While influencer sponsorships are most often conflated with celebrity endorsements, they're bigger than that. Of course, they may not be able to get you as much promotion as an athlete or movie star. However, for smaller brands that can't afford big movie stars, this is a big change. For a fraction of that cost, they can push their product or service to a niche audience. That audience can range from thousands to millions of people, which can be immensely profitable for them.
Social networks have become the centre of marketing. Social media marketing has evolved tremendously over the last decade to take advantage of this. Greater change may come in the future, and with it, greater marketing opportunities.