Top SEO Trends to Look Out for in 2021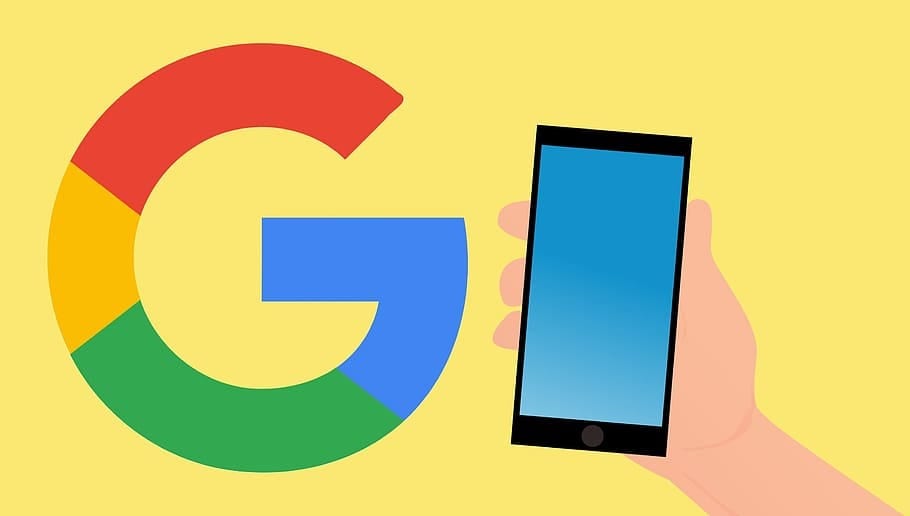 More than ever before, SEO remains a critical component of any business's digital marketing strategy. Just make a note of the following statistics:
93% of all online experience starts with a search engine (Source: Search Engine Journal)
70% of marketers see SEO as more effective than PPC. (Source: Databox)
Every second, 63,000 searches take place on Google – that's a total of over 2.3 trillion searches a year! (Source: SERP Watch)
92.96% of global traffic comes from Google (Source: Sparktoro)
SEO drives 1000%+ more traffic than organic social media (Source: BrightEdge)
With that said, finding success with SEO is no easy task. The SEO landscape is constantly changing, with Search Engines continually rolling out new updates to their search ranking algorithms. Tactics that worked in the past may no longer be effective today. To remain at the top of their SEO game, marketers need to anticipate and understand the latest developments in the realm of SEO.
Taking insights from some of the industry's leading influencers, here are the top SEO trends to look out for in the year 2021.
User Experience (UX) Taking Center Stage
User experience was already an essential component of SEO, but going forward will play an even more prominent role in deciding search engine rankings.
In its blog post published in May 2020, Google talked about the introduction of Core Web Vitals into its search algorithms. Apart from load time, SSL Certification and mobile-friendliness, new factors that will come into play in gauging a site's UX quality include its interactivity, stability of content as it loads, and intrusive interstitials (e.g. pop-ups or ad windows).
If you want your pages to rank high in 2021, put the focus on making the web content and design more people-centric.
Fortunately, Google has made it easy to find out how your website stands from a UX perspective. On Google Search Console, you can now get a Core Web Vitals report of your website, showing exactly which areas will need improvement.
The Relevance of Search Intent
As voice searches rapidly grow in popularity, search engine algorithms have evolved to accommodate them better. Part of this trend has been the rising importance of search intents.
Beyond keywords, it would also be the intent behind them that search engines will deduce in coming up with their search results. Marketers will, therefore, not only have to search for queries that they would have to optimise their content for but also the exact users' intention behind them.
To better illustrate, take this example of the keyword 'Best SEO tactics.' Optimised for it would probably be a list of the latest SEO techniques and strategies. An unoptimised example with this target keyword would be that explaining the pros and cons of SEO, which isn't relevant to the intent of the searcher for this keyword.
A Word About Words
Stop reading this right now and search on Google the term 'Annoying shark song.' The majority of the top results will show some content on Baby Shark. Notice you didn't type the keyword 'baby shark,' but Google was able to guess what you meant correctly.
Or, for an even better example, type 'that song with the screaming cowboy' and your top result will be the song Big Enough by Kirin J. Callinan. Here too, Google was able to link your search with the result that didn't have a matching keyword.
So, what's the gist here? It's that search engines are no longer just looking at keywords but also their relationship with other search phrases and in what context.
This change from direct matches to indirect matches has been all part of a trend towards improving search experience, allowing users to land on the best and most relevant results quickly.
For SEO, what this means is that content optimised for search engines won't work. It is going to be more important than ever to generate content that people want to read. Your focus should be on creating authoritative, actionable, and rich content. Addressing both general and specific questions and needs – to maximise the chances of it being relevant to a person's search query.
An example of such content would be a long-form article incorporating the following characteristics:
Written for People – Content is developed in a way that is structured, easy to read and understand, is concise, and is ideally supplemented with plenty of helpful visuals.
Includes FAQs – Highly relevant for voice searches but also helpful for adding a further layer of depth to the content's topic.
Contextual Linking – Create logical paths to related topics for users to click on, but it also extends to structuring the various related content around a central main topic – your website's pillar post.
Online Listings Becoming Prominent for Local SEO
If you own a physical establishment and haven't posted it on an online directory such as Google My Business, you better consider doing so. It is going to play an extremely prominent role in local SEO.
As part of their effort to improve search result quality for their users, Google and other major search engines have been putting even more focus on localised searches. A person located in Central London searching for some 'good pizza place' would want to see results limited to their commutable surroundings.
To facilitate this search, search engines pull information from online directories to come up with results that might be most relevant to a person's localised search query.
Over the years, localised searches were already rapidly growing but with the coming of the COVID-19 crisis, received a massive surge in volume.
It is not just search engines through which local businesses are being discovered. At present, there are over 1 billion people using Google Maps every month to discover places. Any local businesses that come at the top of their map searches are likely to benefit immensely in terms of more customers and profit.
In the case of Google, engagement and activity on Google My Business are two important signals that it uses for ranking. To stay on its radar and increase your online exposure, make sure to frequently update your listings. Encourage and reply to user reviews and make sure plenty of information is there for people to learn more about your business.
The Growth of Zero-Click Results
Upon reading this, many of you might be asking what exactly are 'Zero-Click' results? Just go ahead and search the term 'Coronavirus' on Google. Apart from web links, you'll also see on the result page plenty of information about the virus and the current pandemic, including maps, statistics, and health information.
These types of SERPs are called zero-click results because a user can find information related to their queries directly on the result page and thus, have no need to click and visit any website.
According to one estimate, in 2019, zero-click results already accounted for half of all Google search results. Since then, Google has become particularly good at compiling relevant information on a single result page, incorporating such features as rich snippets, video carousels, and information graphics.
Therefore, it is safe to say that by 2021, zero-click results will account for the great majority of search results. However, this isn't to say that it is all doom and gloom when it comes to SEO and generating traffic.
Search volumes are growing at an exponential rate, and while zero-click results might make it harder to get traffic for general topics, they are rarely showcased for more niche-based or specific ones. If your content is optimised around on such related queries, you can still expect SEO to be your main source of traffic.
A Lot More to EAT
EAT (Expertise, Authoritativeness, and Trustworthiness) was a major focus in the updates Google made to its search engine algorithms in 2020. In the coming year, it would have gained even more prominence as a search ranking criterion.
This has been borne out of the Search Engine's experience of handling queries related to the COVID-19 crisis. Unscrupulous businesses tried gaming its algorithms to push their web content higher at the expense of users being unable to find reliable, quality information relevant to their searches.
Expect Google and other major search engines to be even more stringent in how websites are vetted for EAT. In SEO terms, 2021 will truly be a people-first year. Quantity, keyword density, and the number of backlinks won't cut it anymore. To rank better, the focus will be on the quality of the content, the expertise of the writer, and whether it is written in formats users want.
What are other top SEO trends for 2021 that we should be aware about? Tell us in the comments below. Have a business that is struggling to build up its online presence? We can help! Get in touch with us by calling +44 800 122 3022 or using this form.