Best SEO Practices for B2B Companies?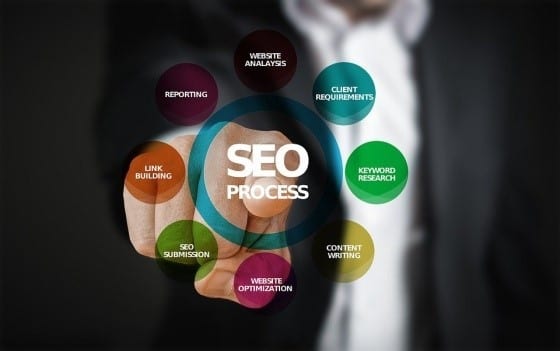 B2B SEO is more challenging as compared to B2C SEO. Therefore, you will need to focus on a viable strategy to make B2B SEO work for your company.
Here are the B2B SEO best practices that you need to put into action now.
Thinking Beyond Keywords
Getting your keywords right is the first step towards B2B SEO success. However, it is only the starting point.
Search engines like Google, in particular, are now far more sophisticated and smart. They now seem to perceive the intent behind user queries and retrieve far more relevant results as a consequence.
You will have to bear this phenomenon in mind if you want to become the authority in your target niche.
So while keywords are important, you will have to give due regard to the most relevant topics that users seek out.
To do this, you will have to do more than just grab a keyword list from a free or paid keyword tool.
You should research your target audience. What are their topics of interest? What do they truly seek? How can you provide all of this?
You should get into the mind of your audience and think purely from their perspective.
Another crucial step is to look at the websites that rank on top for your keywords. Take careful note of the topics that they have elucidated.
You should write on these topics and endeavour to provide as much useful, relevant and fresh insights of your own.
This way, not only will you answer the questions of your target audience, but you will also establish yourself as an authority on the subject and gain the trust of visitors.
If you prepare content according to this technique, your web 010pages have a good chance of ranking higher.
You will have to focus on content quality to bring the best B2B SEO results.
Personalised Content
There is no doubt that high-quality content is paramount for B2B SEO success. However, how do you go about it? How can you understand what exactly visitors are looking for?
Here are the number of ways that you can understand their wants and needs.
Deploy mobile surveys and email as a means of collecting data
Study the data thus collected to find out the exact needs of your audience. Think about how you can best cater to these needs.
Focus strongly on pain points that you are already aware of to write effective industry news guest posts and articles.
Giving Due Regard to Voice Search
The popularity of voice search is growing every day. Voice search used to be synonymous with B2C searches, but now it is becoming a key part of B2B searches.
This is not just unsurprising; it is also inevitable. Think about it. Business owners and executives are pressed for time and want to do their research as quickly as possible so that they can get back to other crucial pending tasks.
They are going to embrace anything that expedites their work gladly. Voice search not only saves time, but it also requires much less effort.
This is a great convenience that the business community is not going to ignore.
What's more, tech-savvy millennials and young people are now moving into senior positions. This demographic is known for its extensive use of voice search.
Your content should, therefore, be optimised for natural language queries. Such queries are quite different from typed queries. Long-tail keywords in the shape of questions are far more pertinent to natural language queries.
The B2B SEO best practices explained above can accelerate your online B2B marketing campaign.
Give your business the edge over others with our IT and digital marketing expertise.
Contact us today.