What Can AR and VR Do for Digital Marketing?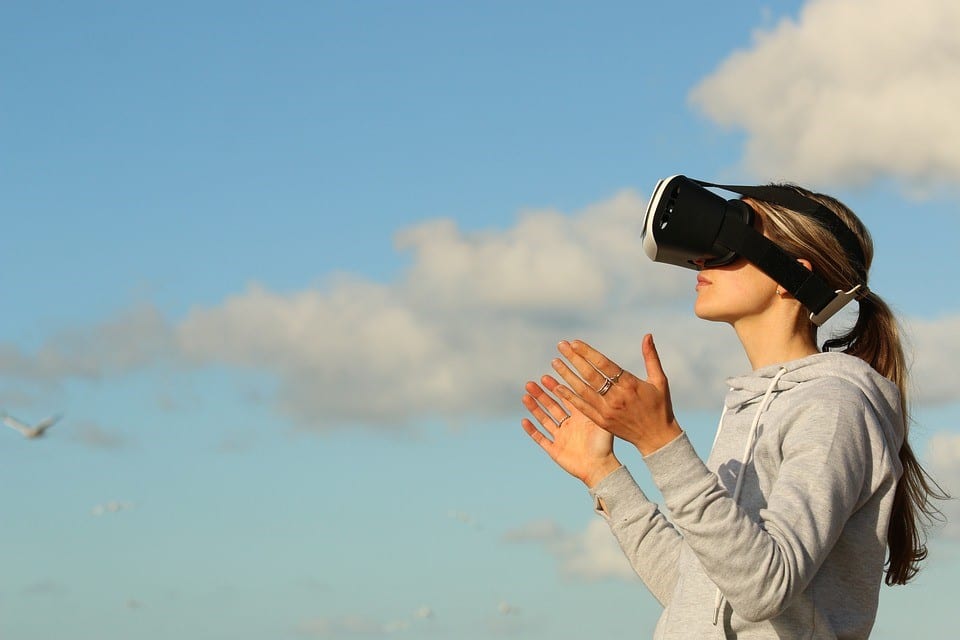 AR and VR are two technologies that are intrinsically linked today. They are being used for niche applications like mapping and gaming. However, they're also being used in the advertising space as well. AR digital marketing is being used to sell things like furniture or clothes or even tourism.
With the COVID-19 pandemic still forcing people to stay at home, there are great opportunities for AR and VR devices to target their customers. Social distancing, quarantine and fear of catching the virus have shut a lot of people away from the outside world. With more people relying on digital purchases and contactless payments, it's time for AR and VR to play their part. So here are 7 ways in which AR and VR will transform digital marketing.
1. Try Before You Buy
The two things that people are most terrified of buying without trying are clothes and furniture. The former includes shows or any item that you have to wear. For electronics and games and other items that don't require wearing, it doesn't matter as much. However, the in-store experience has yet to be replicated. For older shoppers and consumers, and even for younger consumers, this is imperative.
Hence, AR and VR will play a huge part in try before you buy digital marketing. Augmented reality advertisements have already become real. They allow you to use the AR capabilities of your phones to measure yourself for clothes. Some ads can let you place furniture in your living room through your camera and see how it looks.
This kind of innovation has found itself in the digital marketing space. Before long, other items on sale will become subject to the same treatment. While the AR and VR trend for "try before you buy" marketing, it won't catch on immediately and is something to look out for in the future.
2. Virtual Tourism
Virtual tourism has also become one of the biggest applications of VR digital marketing. You can use VR helmets for touring different places around the world in tourist hotspots. You can even tour libraries, museums, and art galleries without having to be there physically. This has also caught on during the COVID-19 pandemic.
However, there are several more applications to this rather than just visiting Europe or South America virtually. VR can allow people to travel back in time to a rendering of a palace or castle hundreds of years ago. That kind of virtual tourism carries a lot of potential for not only history buffs, but school children and history majors.
Virtual tourism can allow people to see inside places like abandoned buildings and caves where too many people aren't allowed. Dangerous areas of the world that have remained unexplored due to extreme peril can be explored through VR helmets now.
3. Augmented Branding Materials
Branding materials like business cards and brochures can be taken to the next level by adding AR or VR. Users can scan printed material with their devices so they can access a range of features. This will give them more information to play with and to get in contact with the brand.
A user can scan a brochure in the right spot to bring up a video of the product or service advertised. They can bring a dynamic element to the static text that is displayed there.
4. Augmented Reality for B2B
B2B brands can transform the customer/vendor relationship with VR in several ways. The sales process in B2B has been tense for a long time. Hence, the limitations of the vendor to realistically provide all the apparent information. However, with AR, there is potential to create working virtual models that allow the customer to visualise concepts clearly. Brochures which are just listed with details and a non-animated model don't catch the eye. A significant area where AR can improve B2B sales is to create a 360-degree environment or model. This will allow customers to see exactly what they can expect with a finished product. Simple presentations aren't as immersive or powerful as these virtual worlds are.
5. Opportunities for E-Commerce
Augmented reality has given marketers and brands the power to thrive without putting consumers at risk. For example, Gucci recently launched its shoe-try-on lens with Snapchat. This allows people to shop for shoes without needing to go to the store. This can be a huge opportunity for E-commerce.
6. Contactless Engagement
AR and VR represent a great opportunity with the COVID-19 pandemic. With so many people forced to stay in their homes, there is a need for contactless engagement. Virtual concerts, fashion shows, augmented tours, shopping, etc., are needed. Not only is it important for those most vulnerable to stay home and experience more of the outer world, but it's also essential.
For this reason, AR and VR are incredibly useful for times like these. Even after the pandemic, when someone is in the hospital or hurt or ill, they will need means of entertainment. These can include virtual concerts and tours or shopping sprees.
7. More Immersive Storytelling
AR and VR digital marketing will allow for more immersive storytelling to materialise. For example, Facebook is making it easy to jump into virtual worlds and immersive content. With their 3D photo images, and panorama images and 360-degree video, it's easier to experience a whole world. That's the kind of experience that a flat video doesn't bring.
The potential of AR and VR is boundless. However, for digital marketing, there is a huge shortage of content today. In the future, there will be several AR and VR applications for every industry and app. Digital marketers shouldn't miss out on opportunities like these. It's just another way to engage with the customer.