How Can Chatbots Enhance SEO?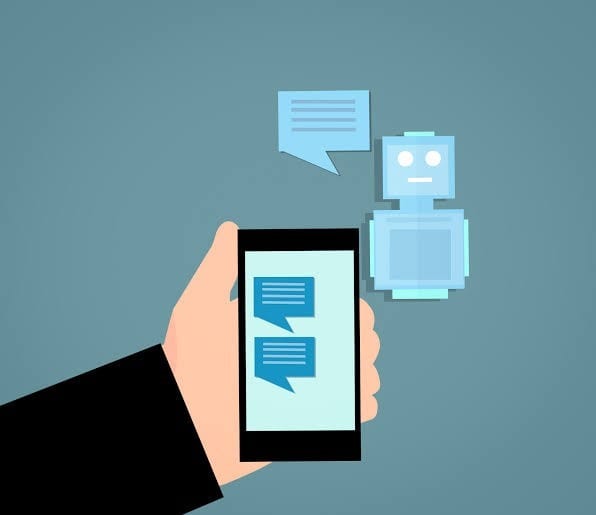 The combination of voice search, AI (artificial intelligence), and wearable technologies has a major impact on consumer demands. Lately, they are becoming comfortable with personalised and natural voice-based interactions. This is why businesses have started using AI-powered, creative chatbots. So, how can chatbots enhance SEO? Let's consider the following benefits.
1. Improve Engagement
Today, you have to look for more ways to get qualified traffic to your website. As soon as a potential lead visits your page, you must attract them with chatbots. For example, some websites have feedback forms that are not optimised – they contain too many fields due to which customers avoid them. A chatbot can serve as a replacement to this form. By engaging potential leads in engrossing conversations, a chatbot can gather data of customers with the utmost ease.
However, this raises an important question: can chatbots understand the informal language of customers? To address this dilemma, modern chatbots use a contextual dialogue editor. This means if a customer does not write a grammatically-correctly query or adds only keywords, then the chatbot is adept enough to suggest all the possible queries. Rather than getting answers to questions, these chatbots utilise pre-defined structures to reach customers with a dynamic solution.
2. Personalise Campaigns
Nowadays, sales cannot be made based on uniform and unclear user experiences. To foster long-lasting relationships with your clients, you must customise your online marketing campaigns in terms of their preferences and requirements. Studies reveal that the majority of your customer-base is willing to provide their personal data. You can attain this personalisation with the integration of chatbots. For example, check out Stylebot – Nike's own chatbot. It allows users to select existing outfits and design their personalised outfits.
3. Boost Website
Website usability and on-site optimisation are essential SEO components. During website designing, focus on its visual appeal, user-friendliness, and performance on all browsers and devices. Make sure that your visitors obtain information smoothly.
Chatbots can contribute a lot in this space. Users find it easier to communicate with chatbots rather than navigate their way around the website. Your chatbot must be user-friendly and simple. A coherent strategy should cover messaging, colours, and website chat management.
For instance, Starbucks' chatbot allows users to issue voice or textual comments for ordering drinks. It then informs the user about the timings and costs of the order.
Final Thoughts
Chatbots are still in a nascent age. Going by the above examples, you can employ them in a wide range of use cases where they can boost your user experiences to unprecedented heights. You can consider them as a part of your workforce through which you can automate many of your repetitive tasks.
If you want a fully-functional chatbot of your own, then send us a message. After examining your business operations, we can design a unique chatbot for you.