3 Reasons Why Influencer Marketing is the Future of Advertising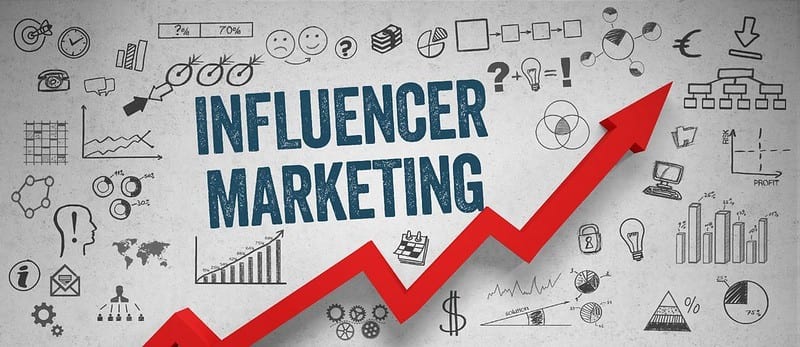 Influencer marketing is the new shining buzzword in the world of marketing. The digital Marketing Institute states that 49% of customers today rely on influencer recommendations when making purchase decisions.
Given the high-quality traffic generated by influencer marketing, it's no wonder that Google searches for the term "influencer marketing" increased by 1500% in the past three years, according to Influencer Marketing Hub.
You'll be stunned to know that influencer marketing campaigns focused on branding and engagement generate 8 times more ROI, on average, based on the 2019 Influencer Marketing Benchmark Report. What's the potential of influencer marketing for the future of advertising? Let's find out:
It Matters to Millennials
Marketers need to understand that millennials now make the largest segment of the customer base. According to Forbes, not more than 3% of millennial consumers depend on books, magazines, or TV news for making purchase decisions. Which means print advertising isn't effective anymore.
When it comes to running advertising campaigns on the web, the majority of the millennial customers use adblockers. This means they are not interested in seeing pop-up ads.
For your advertisements to be effective, you need to find the medium your audience wants to listen to. That medium is influencer marketing. Reliability and authenticity are more important than ever for the modern buyer. They're more willing to listen to other trusty buyers similar to them than the brands themselves. 
Since the millennial consumer segment is getting wider, influencer marketing is more important than other marketing strategies in the future.
Influencer Activity Will Extend Beyond Instagram
According to Bigcommerce, 90% of businesses consider Instagram as the most significant influencer marketing channel. Influencer activity is expected to extend well beyond the platform to other influencer channels, particularly those featuring video content.
Instagram hosts only a handful of your target audience. Imagine the level of reach you'll get through influencer marketing on other channels. For 2020 and beyond, platforms such as Tik Tok, YouTube, Pinterest, and Snapchat are the key influencer marketing hubs. So be sure to keep an eye on them.
The Rise of Influencers
Another critical move that explains why influencer marketing is the future of advertising is that customers and employees are expected to become influencers.
If you think about it, both these groups can make powerful influencers. For a customer who already knows a lot about a product and is brand loyal, the transition from advocacy to influence shouldn't be difficult.
Likewise, employees who have spent time engaging with a product or service have more knowledge and expertise on the product or service than most others and can become natural advocates.
As more brand loyal customers and passionate employees become brand influencers, influencer marketing is only set to become more popular in the future.
Final Word
The three trends discussed above clearly explain why influencer marketing is the future of advertising. If you want to grow your business and achieve other business goals, you must incorporate influencer marketing into your digital marketing strategy.