6 Most Effective Types of Content Marketing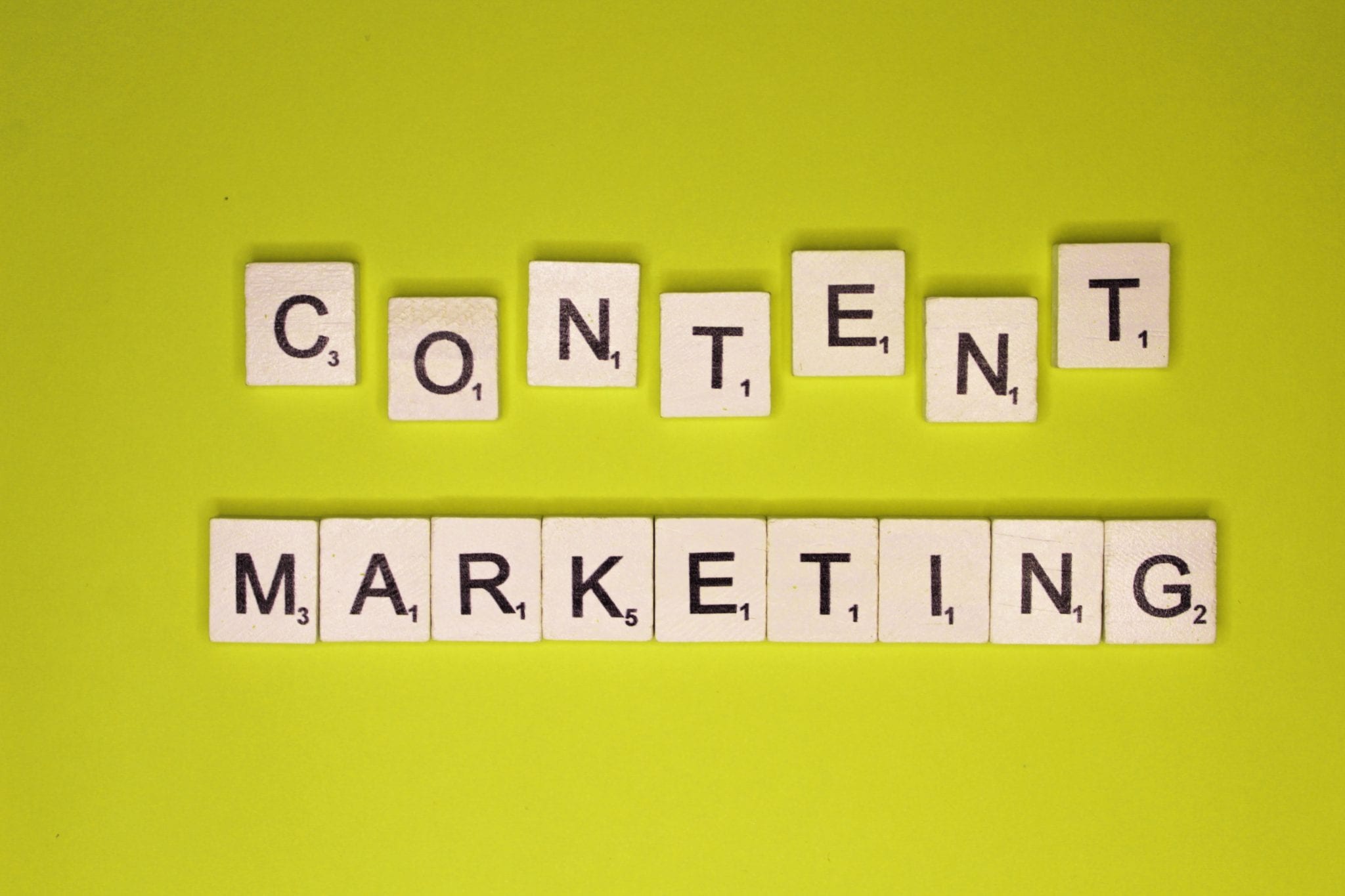 Content marketing is an increasingly popular way to market services and products for businesses. In 2018, businesses spent 30% of their marketing budget on content marketing. This consisted of 7.9% of their average total revenue. The reason for this increasing interest in content marketing is because of the greater ROI compared to traditional marketing.
Content Marketing has a Greater ROI than Traditional Marketing
Content marketing isn't just about adopting other strategies and becoming a follower. It's about being a leader in content and taking the initiative. Those who establish social media links and distribute content through networks see a greater ROI than for traditional marketing. The year over year increase in unique visitor count is 7.8 times higher for content marketing leaders than for followers.
Content marketing adopters also see 6 times higher conversion than for non-adopters. This shows that content marketing is more effective at getting conversions and even selling products and services than traditional marketing. As to why content marketing is effective, the proof is in the pudding. It engages people more consistently and more deeply than conventional marketing.
An ad may eat up 30 seconds of your life, and you may want to skip it. However, with content marketing, companies can put out things that potential audiences want to search for. This is what helps content marketing be more effective. It's tailor-made for audiences rather than served on a general platter.
So here are the 6 most effective content marketing types for you to market your products and services.
1. Blogs
Blogging is the default when it comes to content marketing. A consistent stream of blogs, whether they're bi-weekly or weekly, can accrue a loyal following. If you write blogs that people are interested in, they will return each week to look at what you have to say.
This is a great way to get people's attention, as well as get other people to converse. Conversations in the comments beneath blog posts can give you a lot of engagement and suggest ideas for blog posts.
If you're asking "Is content marketing effective?", the answer is probably within blogging. It's the easiest, and cheapest way to get more people interested in your business.
2. Videos
Videos are, without a doubt, the most engaging type of content on the web. They can not only be incredibly engaging, but they can convince visitors to become customers. Videos have the power to deliver incredibly dense information within the span of a few minutes. They can also keep customers glued to their screens for longer. The longer that the customers stay on your website, the better the chances of a purchase.
According to Effy, social videos produce an increase of 1200% more shares compared to other content types. So videos even share better than other types of content marketing.
3. Infographics
Infographics are great content to help visualise data. They can add a lot of value to a customer's experience because they help them to understand how they can benefit. These are useful for both customers and other businesses you want to partner with.
Infographics can list multiple uses for a product or service. They can identify how effective a product is compared to other similar products. It can also help to determine how a service or product can be beneficial to a specific niche.
Infographics are also very visually appealing. The colours and shapes used in an infographic can engage audiences more than blog posts or eBooks. These colours and graphics can even lead to those audience members becoming regular visitors to your website.
4. Case Studies
Case studies are very specific customer stories that illustrate how a business has helped a particular client. They can also show how a particular type of customer can benefit from a business' service or product. These studies can highlight applications for a product or service, or the benefits of memberships, etc.
Consumers like case studies since they can better understand how they can benefit from a product or service. It shows them how a brand can add value to their lives or businesses. Also, real-life examples are always more valuable than those included in ads.
5. eBooks
EBooks aren't just digital forms of books for fantasy or fiction. They're great channels for you to present your content to interested customers. EBooks can be about anything from finance, fitness, mental health, carpentry, or anything else. They're not 10-page ads that you can give out to your customers. However, they can be very engaging pieces of content that you can sell.
EBooks are usually not about selling things to your audience, but they're about building a relationship. Choose a target audience that will be looking for useful information, and write that eBook.
While eBooks are gated, they can help you get information from your visitors too. In exchange for the eBook download, you can get a lot of information that will help you sell products and services.
6. White Papers
White papers are like eBooks, but they're even more information-dense than them. They're also extremely engaging types of long-form content. White papers are mostly data-driven and focused on detail. This makes them great for specific B2B marketing for small businesses. They're also respected in their industry and build leadership authority.
Small businesses can also gain new leads with white papers. According to a 2019 report, 76% of buyers were willing to share information about themselves in exchange for white papers. The information collected may give you greater insight into your target audience. However, it also helps you stay in touch with leads long after they've downloaded the white paper content.
Using these 6 forms of content marketing, you'll be able to get the greatest engagement.
Why not boost your engagement by reading our article on on the 5 game changers for content marketing in 2020: https://theseoplatform.co.uk/blog/5-game-changers-for-content-marketing-in-2020/.