5 Insightful PPC Strategies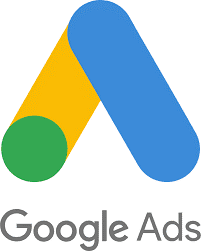 To improve your website's reach, focus on your PPC (pay per click) strategy. In this post, we will use Google Ads to manage a cost-effective and successful marketing campaign. Consider the following practices and boost your website's traffic to newer heights.
1.     Plan Brief, Targeted Ad Groups
When you generate a campaign in Google Ads, you can split it up in various ad groups. For each group, you add the relevant landing pages, ad text, and keywords. Just keep in mind that all the components must share a common link. This relevancy will help in creating better ads.
You will be more at ease if you try to create a small ad group. Similarly, targeted ads can help you with the Quality Scores.
2.     Use Negative Keywords
Similar to how useful the right keywords are for your PPC strategy, in the same way, it is equally necessary to pick the negative keywords. For instance, if your business sells winter coats, most likely you will not want to rank the technology-related queries or for those searchers who are looking for summer clothing. For such cases, you can enhance your results by placing terms related to them in the list of your negative keywords.
3.     Harness the Might of CTAs
Your objective is not to merely let people see your ads – you have to encourage them to take an action .i.e. click the ad. For this purpose, you can directly ask them to click it with a CTA (call to action).
At first, you might find it hard to use them with a PPC strategy, however at a bare minimum use the following terms.
Get started
Sign up today
Buy now
Learn More
Click Here
4.     Generate Effective Landing Pages
As essential it is in influencing someone to click an ad, there are other important matters as well. Each of your web pages must have a definite goal. For instance, some web pages are used to build up goodwill as they serve up the required customer content while others help in downloading a guide or purchasing a product.
Hence, make sure that your landing page can fulfil the goals of your web pages. For instance, if you sell a product, list down all its benefits with a smartly-created CTA, so they are compelled to perform an action.
5.     Access the Right People
Google Ads comes with several options for ad management. As your payment relies on the number of clicks, perform the following steps.
Increase the number of your clicks, which in turn will improve your Quality Score.
Increase the number of your conversions. Look for clicks from those who are closely associated with your industry.
Are you struggling with your online marketing? If you want help in managing the PPC strategy of your business, call us so we can provide an impetus to your marketing efforts.