3 Strategic Methods to Determine Content Ideas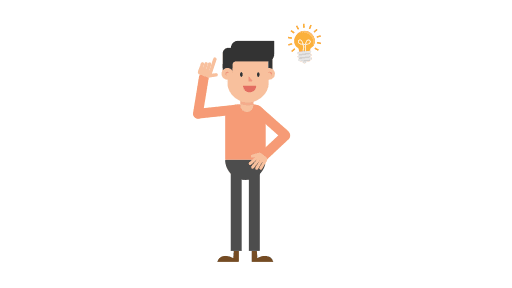 Whether you are starting in content marketing or you have spent years in the industry, ideas don't always come readily. You have to consider two factors:
How to be creative?
How to create effective content?
If you tick both of these boxes, then you can design a relevant content piece – one that offers value to your target audience, meeting your marketing objectives. Here are some thee content ideation strategies to help you.
1.     Reconsider Old Content
Analyse your previous copies. Review your old material and find which of them performed well. You require a list of content metrics to assess the impact of your content.
Engagement
User Behaviour
SEO
Sales
For instance, to find topics that relate the most to your target audience, study the user behaviour and engagement metrics like backlinks, shares, bounce rate, and the number of sessions. You can use Content Audit by SEMrush for this purpose. It gathers the URL of your web pages containing content. You can use it to gain insights on backlinks, social shares, Search Console, and Google Analytics.
2.     Compare Competitors
If your rivals have a similar target audience, then you take advantage of them for your gain. These competitors serve as an excellent resource for effective content ideas. Apart from that, you can also get insights on distribution channels, formats, and content types.
Thus, you need to use a tool to monitor your competitors and observe how much they publish, what do they publish, how many likes and shares do they receive, and what format do they choose.
Moreover, pick up multiple keywords from your industry and set a weekly or daily alert. Listen to and read both conventional media and social media to obtain trending topics. The combination of these insights is pivotal in helping you understand your customers and target audience. After this collection and analysis is finished, you have to move to the next step.
3.     Think About Resonating Headlines
If your previous analysis did not prove to be fruitful, then you need to narrow your subjects and move into deeper subtopics. Regardless of the fact that you are writing an e-book, news, or a blog post, in the online space, first impressions primarily circle around the headline. It is your biggest weapon to grab the attention of your target audience.
Now, you have to recognise content ideas that resonate the most with your audience. Avoid making random predictions such as a certain post would generate positive results. Instead, lay the foundation of your strategic content ideation on the back of data.
Go over the engagement metrics again and use them to create the best performing headlines. Use a tool that can help you to generate the most resonating headlines and subtopics. For instance, with this tool, you can type a keyword or topic, and click on the "Get content ideas" button.